News
OK, the double show thing worked out. We made it to both places on time. The show in Paso Robles was pretty much a non-show: only a handful of people showed up. But, we did get to visit an exotic animal shelter place and had a bobcat climb on our heads.

The Harold's show in San Pedro was very cool, and we're glad we went back down for it. We raced up to the SF Bay area the next day, and had our best show yet. It was an outdoor/backyard/driveway/garage show in San Francisco's Mission district, and it roked. Many good friends showed up, we all sounded good, the other bands did too, and much partying and carrying on went down. Ivy had people over for a dinner/hangout around the corner for more good times.

We've been staying with Annie and Todd of THIS IS MY FIST in Oakland, and today have time to chill, do laundry, and catch up on sleep before we head up to Portland tomorrow.
Last night we played Taco Beach in Long Beach CA. We sort of thouht it was going to be a perfomance space, a warehouse or something, but it turns out is was a sort of dorky bar/restaurant. We were all fed for free, and a few good friends showed up to support us, but overall, it was a pretty lame atmosphere, and it concluded with me (Douglas) getting into a yelling match/conforntation with the restaurant's "security", after I politely asked them not to lock us out of the place until we'd gotten the last of our stuff out. We're getting pretty sick of doing shows at these "business" type places, and hunger to get back with the DiY punk undergournd music scene...

Which leads us to this weird setup. Tood from Recess Records was at the show last night, and he's putting on a show in San Pedro, CA tonight. He really wanted both us and DEFECT DEFECT to play it, as it will be, finally, a solid show "in the scene". The trouble is, we have a gig 3 hours north in Paso Robles tonight, which is likely to be tiny, or lame, but POSSIBLY fantastic. After much discussion and wrangling, we decided to do the ridiculous: play both. So, we're driving out of San Pedro, where we stayed last night, and getting up to Paso Robles in time to play at 7 pm. Them we're immediately blazing south again, back to San Pedro, to get to the bar show by around 11 pm. Then we have to drive back NORTH up to San Francisco, for our MATINEE show at 3pm. Tour, gotta love it.

Next post -- we'll let you know how it all turns out.
Lots of stuff since last post...

We waited all day in Tucson for Firestone place to service our van... a few more minutes lasted 6 hours, and we were late for our Yuma gig. After sppeding across the desert and getting there around 10pm, it turned out the show had no electricity (it was to be held in a public park's field house). We hung out with the promoters for a while then headed out of town.

In San Diego, we met up with DEFECT DEFECT at last, and hung out at Mike DEFECT's Dad's house. They had met up with another Portland band, STRAIGHTJACKET, and the three of us headed to our show at the Che Cafe. Some mishap in organization occured, and two promoters each thought the other was doing the promoting. Ugh. So, no promotion meant only a handful of friends showed up. But thanks to STRAIGHTJACKET, we both were able to get added to a bar show they were playing that night at the Zombie Lounge. We headed over there, and had a pretty good time. Jake sang all the songs on that show, cause I was losing my voice a little. We havent dont that since I was losing my pipes in Europe last January, but it went great.

After another night at Mike's Dad's place, we went up to Fullerton, CA, for a pretty weird gig. One of the only places left for shows in the area is the Plush Cafe, a little coffe shop/internet cafe/show space. It was pretty dorky, sort on the middle of upscale mall type business and restaurants. THe people who ran the space were all tweaky and nervous, and sort of assholes. We saw it coming, and the end of the night saw us being ripped off by the club. They'd decided to pay us $0, despite us having counted well over 55 people paid. A long drawn out argument/confrontation ensued, resulting in them forking over $80. The promoter and the local ban all picthed in to help force the payout, and we all decided that place sucks and not to do shows there again.

OFF WITH THEIR HEADS from Minneapolis were supposed to play as well, but their singer Rayn has come down with a wicked case of strep throat, just a the start of their 35 show tour. They came to the venue, but he was on his back in their van looking horrible. It doesn't look like they'll be able to lpay with us tonight at Taco Beach either. We hope you get better, Rayn.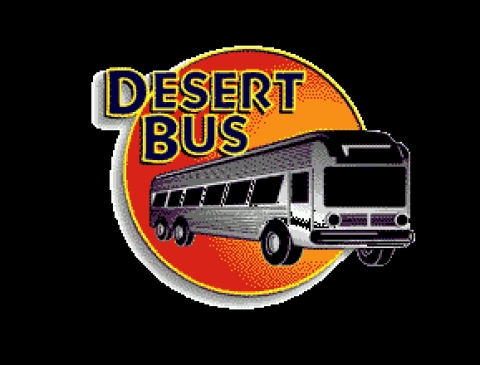 We're in Tucson, AZ, and just stayed a night at the Hotel Congress in downtown Tucson. Pretty stylin', eh? We got a cheap "band rate" courtesy of the owners of the bar/club up the street who hosted our last minute "better than not playing at all" gig. This place is cool.

So far, the gigs have been great. Fantastic DiY people took care of us in Austin TX and Las Cruces NM. We even played a short set at an after show party in Las Cruces.

That's it for now. Don't be a stranger: post on our forumor send us an email and tell us how things are back home, or wherever you are.
We played our first show last night in Fort Smith AR, and all went well. It was good to see some old friends. Despite a few technical difficulties we played well. Warm weather at last too. There are a few pictures up in a new tour photo gallery.
We left tonight on tour. We're packing copies of our new record, a whole slew of Chicago records in the distro box, a few new songs. Hope to see you out there. Also, it's the first tour for the new van (it still hasn't got a name, and we're hoping it will present one to us soon). Here are the dates.... For the super geek inclined, check out our dynamic zoomable tour map.
Plain LP available on our new Store page
March 20, 2006
We added a Store page to the site, and added the "Plain" LP to it. We didn't have a specific store page before, but it was getting too complicated to find our stuff to buy, so there you have it.
Finally, after many months of waiting, the LP of our latest record, "Plain", is here. Released by Chicago's Southkore Records. The CD version , on Underground Communique Records was released last December, but we wanted to wait until we had both parts before we announced the release, and had a release party. It is also a record release show for CHRONIC SEIZURE's new 7". We're glad to be doing this in the Albion basement, as it's been the location of so many great shows for us, and is sort of a "home base". It's small, and the show will start ON TIME, so get there early, and be prepared for a great show.

Check it our on the shows list, and we hope to see you there.
We're still waiting on the release of the LP version of our new record, "Plain". In the meantime, we've begun booking our spring tour. Our plan is to go to the west coast, starting in Southern California, and head up the coast to Seattle. Then we're going to hop on the ferry, with the van, and head up to Alaska, and try to play some shows, then we'll drive into Canada along the Alaska-Canada highway, playing western Canadian cities till we head home. The dates are roughly April 15-May 15. We've talked about going to Alaska before, but this time it's going to happen. We're going to hook up with and tour much of it with the new band DEFECT DEFECT from Portland, made up of 3/4 ex the OBSERVERS. Can't wait.
We got the CDs in a few days ago. They came out great. The LP is still... coming, and we'll announce soon. For now, they're available for order directly from us on our music page. Soon we'll add links to Redline Distribution and CDBaby.com. Thanks for being patient while this one was brewing, and thanks to everyone who help get it out.